Advocacy Efforts
ADK advocates for responsible outdoor recreation, outdoor recreation education, stewardship of public lands, and recreation infrastructure, including sustainable trail construction and maintenance. Through these efforts, we are growing an inclusive stewardship community that supports the safe and ethical use and conservation of New York's wild lands and waters.
Below are some issues and initiatives we are involved in right now. Click here to tell your legislators to support these important measures now.
---
Protect and Support New York's Forest Preserve Parks
The Catskill and Adirondack Forest Preserve Parks collectively represent over 6.5 million acres, which is nearly a quarter of New York State.
The Forest Preserve Parks:
Serve as home and recreation lands to over a million residents in Forest Preserve counties
Host more than 25 million visitors to the Adirondacks and Catskills each year
Bring $3 billion to regional economies annually
Are a great force to combat climate change as its forests provide oxygen and sequester carbon
Protect critical habitat
Provide fresh drinking water to more than 25 million people in two countries, including the residents of New York City.
ADK advocates for support and funding for the Adirondack and Catskill Forest Preserve Parks and serves on the Strategic Planning Advisory Groups for high recreational use for the Adirondacks and Catskills.
Learn More and Get Involved
Resources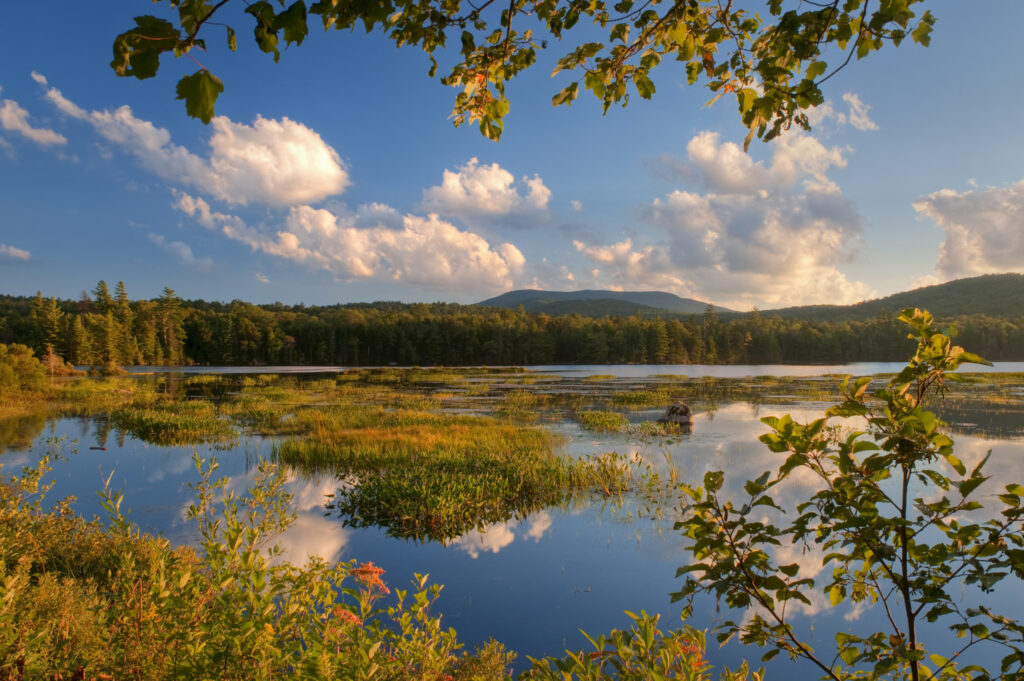 ---
Invasive Species: Prevent the Spread!
Did you know that invasive species are one of the greatest threats to biodiversity? Because people are primarily responsible for the introduction and spread of invasive species, we can have a huge impact if we take small, simple steps to protect native species.
ADK partners with the NYSDEC and the Adirondack Park Invasive Plant Program (APIPP) to run citizen science "early-detection" projects to search for and report invasive species in lakes and forests. We also encourage outdoor recreators to learn more about invasive species and the actions they can take to keep them out of New York's public lands and waters.
Learn More and Get Involved
---
Environmental Protection Fund
Since it was created in 1993, New York's Environmental Protection Fund (EPF) has provided hundreds of millions of dollars to protect open space, revitalize waterfronts, support recycling, preserve farmland, enhance water quality, and help connect New Yorkers with the outdoors. The program, financed primarily through New York's real estate transfer tax, has also contributed to economic development and generated thousands of jobs.
ADK works to ensure that this measure is continually supported each year by the state legislature during their budget-making process.
Learn More and Get Involved
---
New York Needs the Environmental Bond Act
The proposed New York State Environmental Bond Act, the largest environmental bond act in state history, would dedicate $4 billion to help restart the economy while protecting clean water, improving public health, and expanding access to nature.
ADK is working with the New Yorkers for Clean Water and Jobs Coalition to spread the word about the importance of this bond act to both public lands and climate resiliency in New York.
Learn More and Get Involved

Climate Change and the Future of Adirondack Alpine Zones
The following appeared in the 2021 Jan/Feb issue of Adirondac Magazine By Kevin Berend Spend […]