Nine Pin Donates Over $11,000 to Adirondack Mountain Club
Nine Pin Donates Over $11,000 to Adirondack Mountain Club
June 18, 2023 – Albany, NY – Nine Pin Ciderworks, New York's first farm cidery, held its bi-annual 26er Challenge closing party in Albany, NY on June 17th. The block party took place on the Thacher Street side of Nine Pin's Cidery and included new cider tastings, food trucks and a photo booth. Representatives from the Adirondack Mountain Club were on hand to provide information and to celebrate.
Since 2016, Nine Pin has hosted the 26er Challenge bi-annually. This challenge entails trying 26 new hard ciders made exclusively for the challenge over the course of one year.
"This is our third year hosting the 26er Challenge and we have grown from almost 400 people finishing in 2016 to over 1,700 in 2022," said Alejandro del Peral, co-founder and head cidermaker. "As the number of participants soared this year, we were able to significantly increase this year's contribution to the Adirondack Mountain Club as well."
A portion of the sales from the 26 ciders is donated to the Adirondack High Peaks Summit Stewardship Program. The 2022 26er Challenge raised over $11,000.00 for the program. The Summit Stewardship Program's mission is to educate the public about alpine ecosystems, maintain trails above the Adirondack Park treeline, and perform scientific research.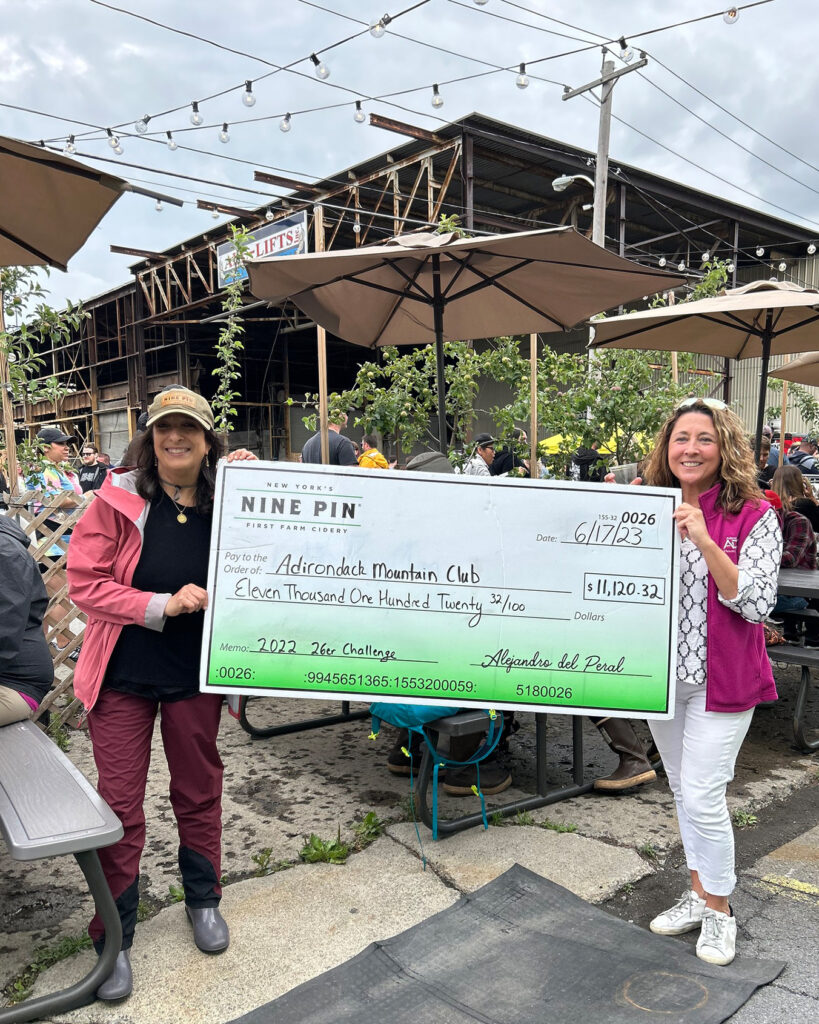 "Nine Pin Cider is not only a tremendous local family-owned business, but an incredible example of how businesses can partner with non-profits like ADK to ensure that New York's public lands are protected for future generations," said Michael Barrett, ADK Executive Director.
For more information about Nine Pin Cider, please visit https://www.ninepincider.com/26er.