Volunteers Advance Mt. Jo Trail Project
Volunteers Advance Mt. Jo Trail Project
June 5, 2023 — Lake Placid, NY — Over the weekend, ADK (Adirondack Mountain Club) volunteers came together to make significant progress on the new sustainable Mt. Jo Long Trail as part of a National Trails Day event. The trail, which is set to be opened to hikers in the fall, will offer a safer and more sustainable approach to the summit of Mt. Jo, one of the most popular hikes in the Adirondack Park.
The volunteers who participated in the event helped to construct rock staircases, fill in turnpiking, and clear trail corridors. ADK Trails Manager, Charlotte Staats, expressed her gratitude for the volunteers and their hard work, saying:
"We are thrilled to see such a fantastic turnout for our National Trails Day event. The volunteers who came out today made a huge difference in the progress of the new Mt Jo Long Trail, and we couldn't be more grateful. This trail is going to be a great asset to the Adirondack Park, and we're excited to see it open to hikers this fall."
Since 1922, ADK has been the Adirondack Park's leader in backcountry trail work. In recent years, the organization has focused on developing sustainable trails that can withstand higher use and major weather events. The Mt. Jo Long Trail is a part of this effort, as are many of the other projects taking place this summer, which include Avalanche Pass, Slant Rock, and the Northville-Placid Trail.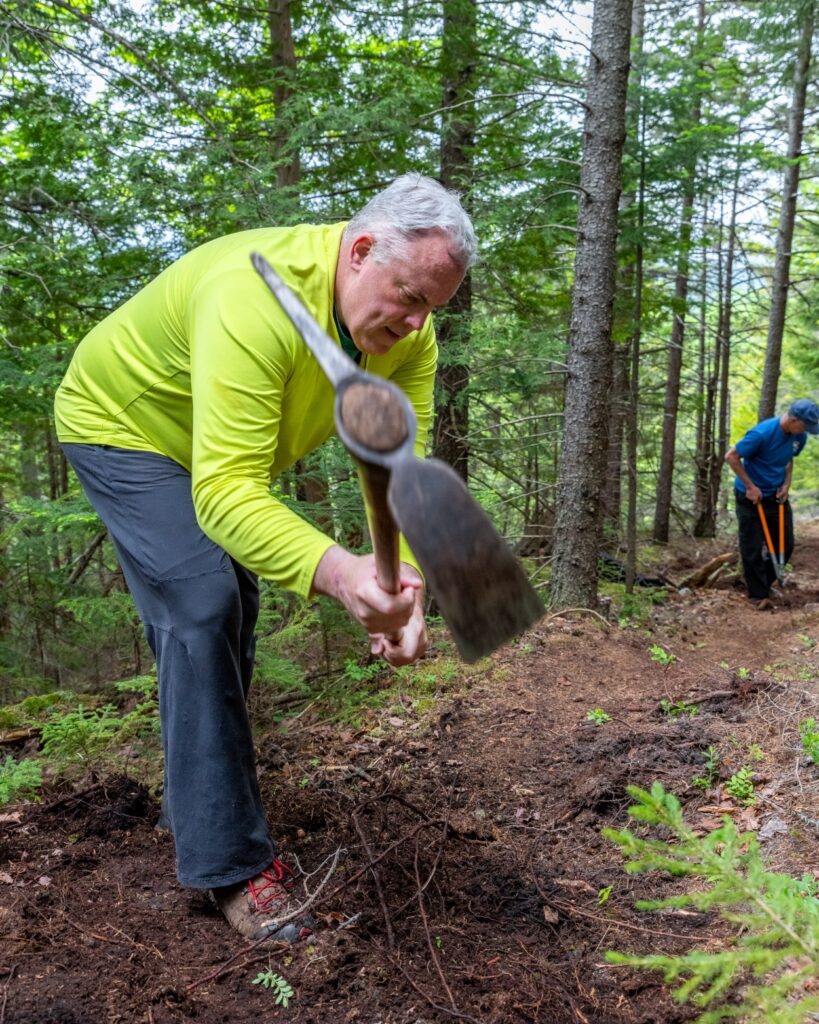 Learn more about ADK's trail work at ADK.org/trail-work