Volunteer
We could not do any of the work without the support of our dedicated volunteers. You can support ADK and the Adirondacks by greeting campers at our campgrounds, helping maintain our lodges, building trails, educating hikers on mountain summits, and more. Read below for a listing of our current volunteer opportunities.
Join a Volunteer Trail Crew
Work with trained ADK trail crew leaders and other volunteers on trail maintenance and reconstruction projects throughout the Adirondacks. ADK provides leadership, group camping gear, tools, transportation from base camp, and food for multi-day projects.
Register for upcoming programs below.
Maintain a Trail
Join the Trail Steward Program and adopt your favorite trail. Stewards primarily clear blowdown, maintain drainages, and do other basic trail maintenance tasks. Reports from stewards are passed along to the regional DEC foresters to help them determine where more intensive trail projects are required. Groups are welcome.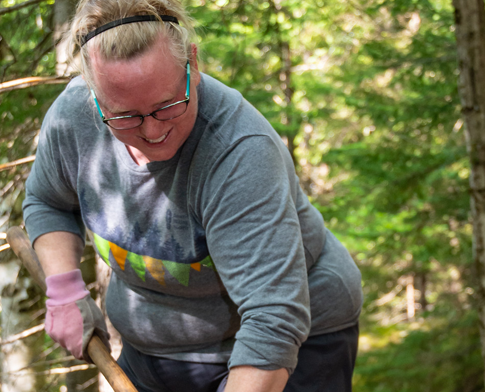 Maintain a Lean-to
Adopt and maintain a lean-to in the Adirondack Park. Hundreds of volunteer lean-to adopters donate thousands of hours toward maintaining a lean-to, replacing registers, and reporting problems. Major construction is not required.
Care Take at a Campground
Help ADK provide a quality and safe camping experience at the Wilderness Campground at Heart Lake. Campground Hosts greet campers upon arrival, assist campers, explain campground rules, and assist ADK staff where needed. In return, they receive a free campsite for up to two people, three meals a day, and free use of specific ADK facilities when available. Hosts must be at least 21.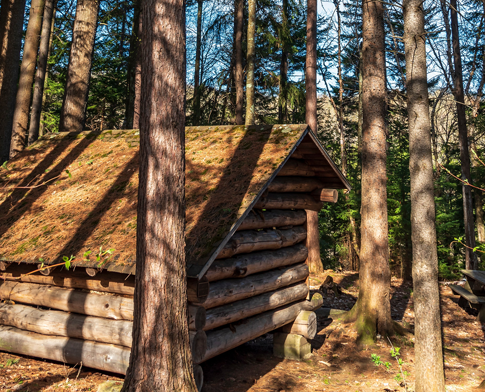 Educate Hikers
ADK oversees two volunteer hiker education programs, which are based out of different locations in the Adirondack Park. The Trailhead Stewardship Program works out of the Heart Lake Program Center near Lake Placid, and the Buck Mountain Trailhead Stewardship Program operates at the Pilot Knob Trailhead near Lake George.
Both programs place volunteers at trailheads to help educate hikers about safe and responsible outdoor recreation practices. Volunteers spend their shifts greeting hikers at the trailhead, answering questions, assisting with trip planning, and more. The end goal is to ensure that hikers stay safe and preventable backcountry impacts are avoided.
Protect Alpine Vegetation
Volunteer summit stewards play a crucial role in protecting vulnerable alpine plants. These fragile plant communities are found only on the highest mountains of the state. Stewards encourage hikers to walk on the solid bedrock above the timberline, answer questions, do trail work, and participate in research on the summits.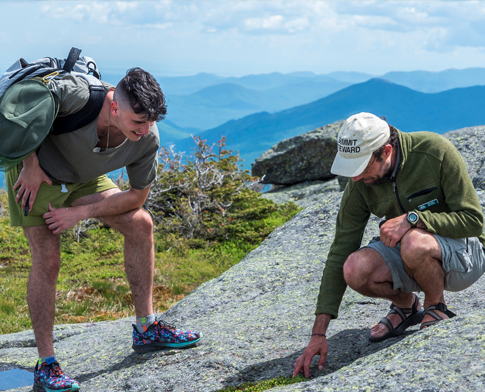 Steward a Fire Tower
Volunteer fire tower stewards play a crucial role in educating the public about the importance of fire towers in protecting the forest, and helping recreators have a safe, enjoyable outdoor experience. They encourage the use of Leave No Trace principles and inform visitors of DEC regulations.
Check back soon for additional details and sign-up information, or use the contact form below to inquire.